Explore our carefully mastered cocktail list.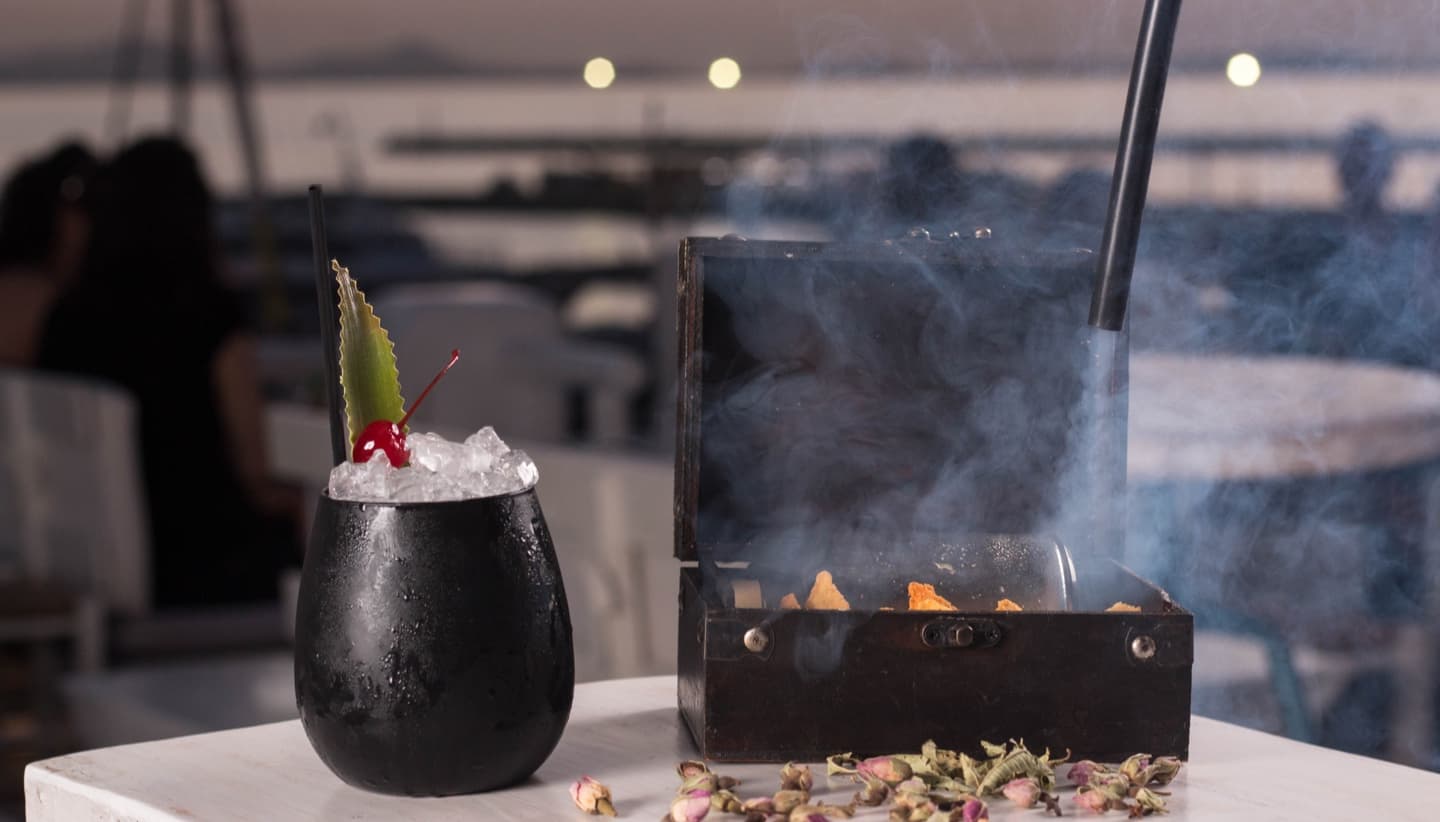 Discover our cocktail philosophy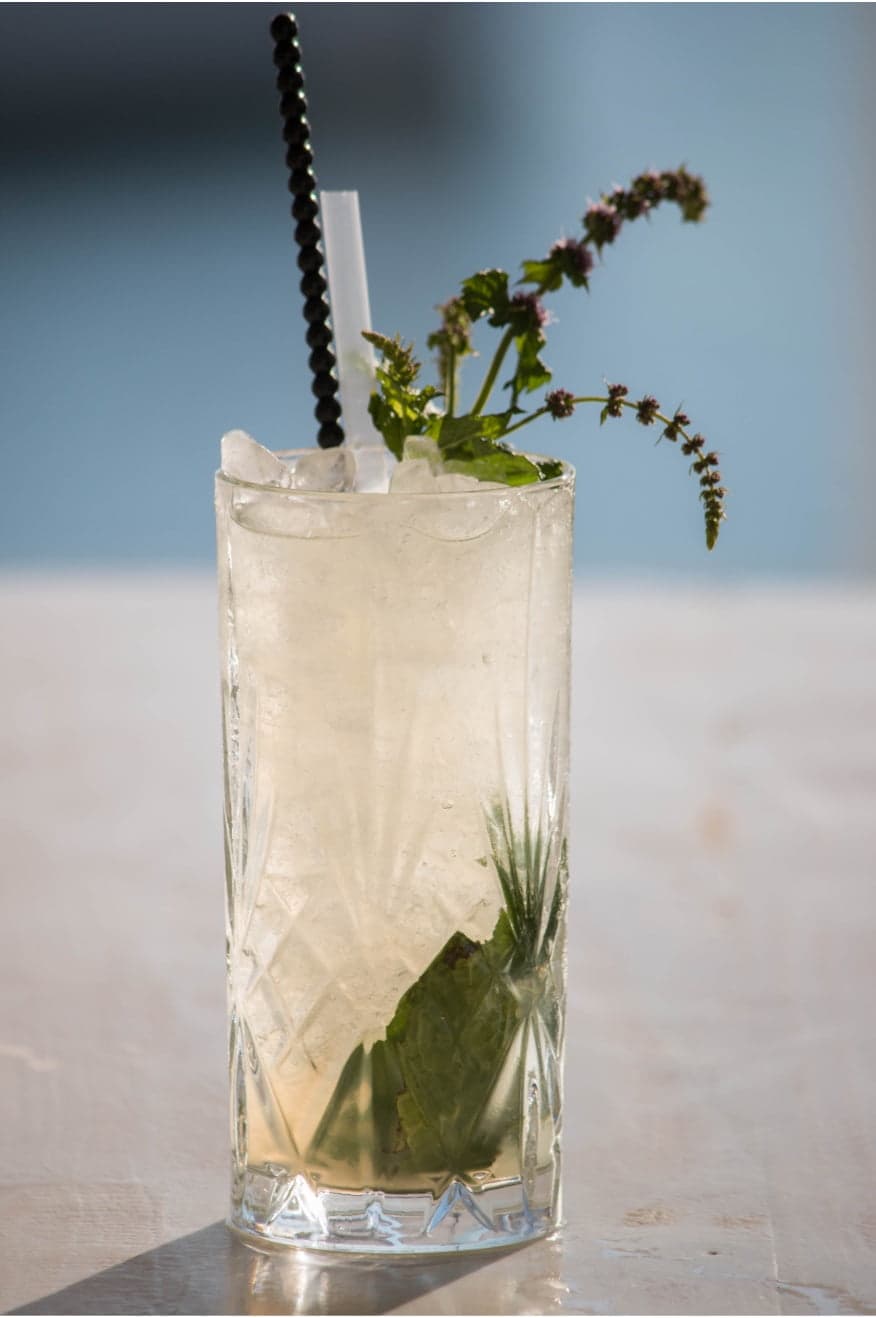 Explore our carefully mastered cocktail list. Our expert mixologists have sourced local treasures, the freshest ingredients, and premium spirits to create signature and re-invent classical flavours with a glocal twist. All cocktails are made in house at 520 premium with special preparations that begin from winter.
Whether you are in a mood for a classic Mojito, urge to #MakeDaiquiriGreatAgain, or your eyes shine for our very-own "Happy Bastard", that you can sip all day long, 520 premium is the place to be.
HOME-MADE INGREDIENTS
Orgeat / hazelnuts, cashews and bitter-almond essential oils

Herbs & Spices / lime, clove, mexican allspice, sage, mountain tea, nutmeg, ginger, chili pepper, star anise, sugar

Mix of Hot Spices / Worcestershire sauce, Porto wine, coarse salt, tabasco, black pepper

Beetroot Shrub / beetroot, apple cider vinegar, handmade cinnamon syrup

Strawberry Tomato Mix / strawberries from Manolada, tomato from Naxos, Mala Peruviana tomato puree

Falernum / rum blend, cachaca, brandy, overproof rum, clove, Mexican allspice, lime, star anise, nutmeg, black pepper, ginger, honey, cinnamon, Madagascar vanilla, bitter almond – all rest together for 48 hours

Rum 520 / rum blend, molasses, tonka beans, sun-dried tomato, cloves, Mexican allspice, bergamot – all blended together for 48 hours

Coconut Mix / pineapple, coconut milk, coconut cream, sour cream, salt, lime juice

Blend of 7 different Vermouths & Amari / Tanqueray, Gordon's, Campari, Amaro Averna, Cynar, Lillet Rouge, Punt e Mes, Antica Formula, Amaro Montenegro

Dry Martini Blend / Botanist, Gordon's, vodka, gin, Noilly Prat Dry, Martini Ambrato, caper brine, orange bitters

Green Apple Mix Puree / green apples, two green apple liqueurs, lemon, sugar

Forest Honey Vinegar / honey, star anise, bay leaves, lemon, cinnamon, white wine vinegar

Mandarin, Kumquat & Bergamot Shrub / tangerine, kumquat, bergamot, apple cider vinegar, sugar

Butterscotch / sugar, sour cream, cow butter

Biscuit Oil / oil from the biscuit "galeta" … only those who served in the army will know it

Mint Oleo / lemon, sugar, mint leaves

Mastic Tears / mastic, rose essential oils, orgeat, sugar syrup

Oleo Saccharum / fruit peels, sugar
RAW MATERIALS
The ingredients and preparations for our cocktails are a dream come true, because we use almost exclusively fresh fruit. The only exception is the passion fruit because it is not native in Greece! High quality raw materials are grafted, simmered or made into purees and syrups along with spices, herbs, special bitters, homemade liqueurs and fine spirits. The results are not only the most unique cocktails you have ever tasted but also the tastiest possible versions of classic favorites.
WATER + ICE
In Naxos the water is quite hard. That means it has a high mineral and salt content. For that reason we use 3 filters, an automatic resin regeneration descaler and 1 activated carbon filter, to make sure that the water that goes into our machines (coffee machine, ice machine) is perfectly clean. In this way, adding ice to a drink will not alter its taste profile in the slightest.
Enjoy responsibly 520 premium's exquisite cocktails.