Are you searching for a sunny roof terrace overlooking the sea? Get ready to fall in love with the 520 Premium , a place for great summer pleasures.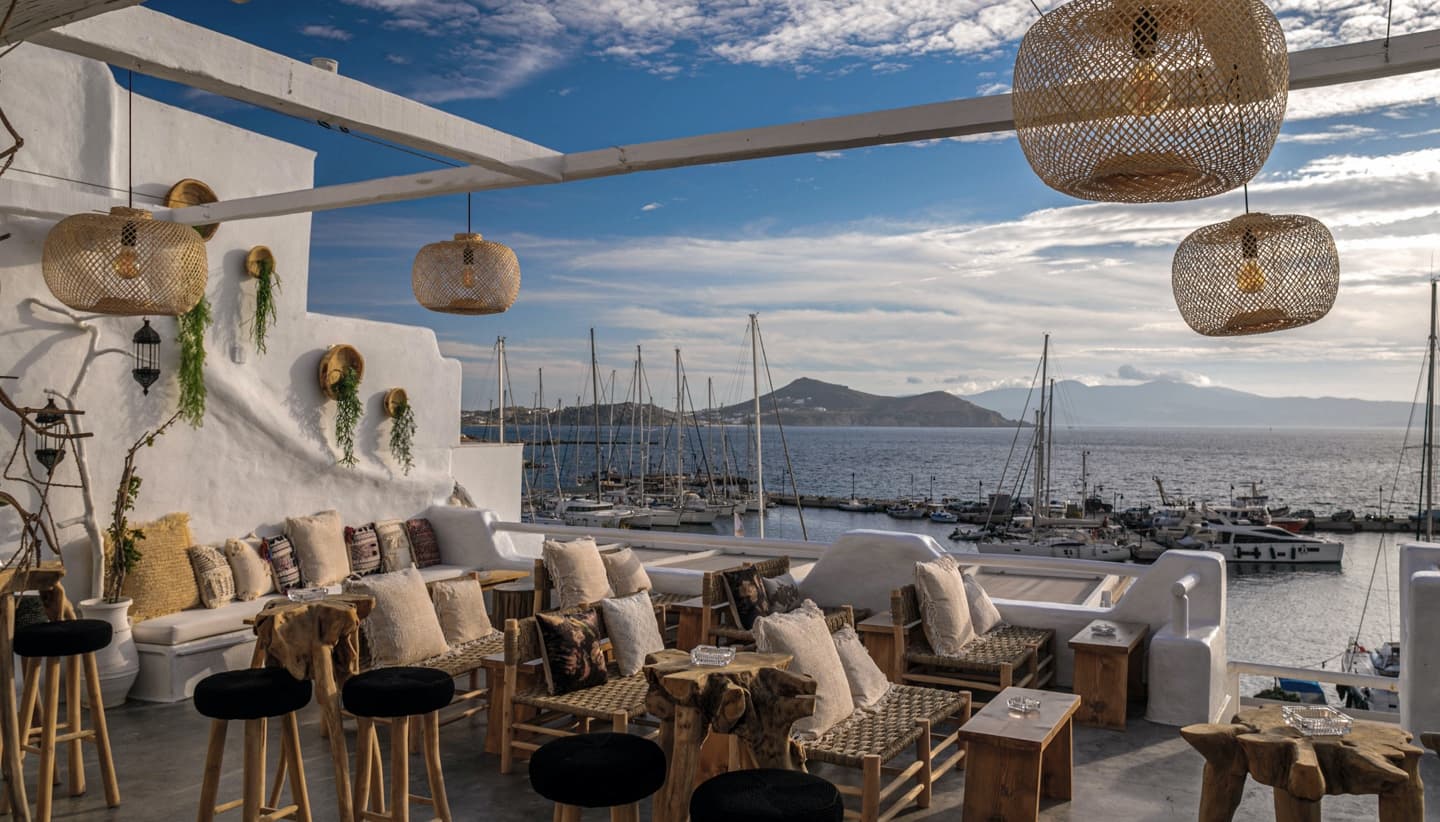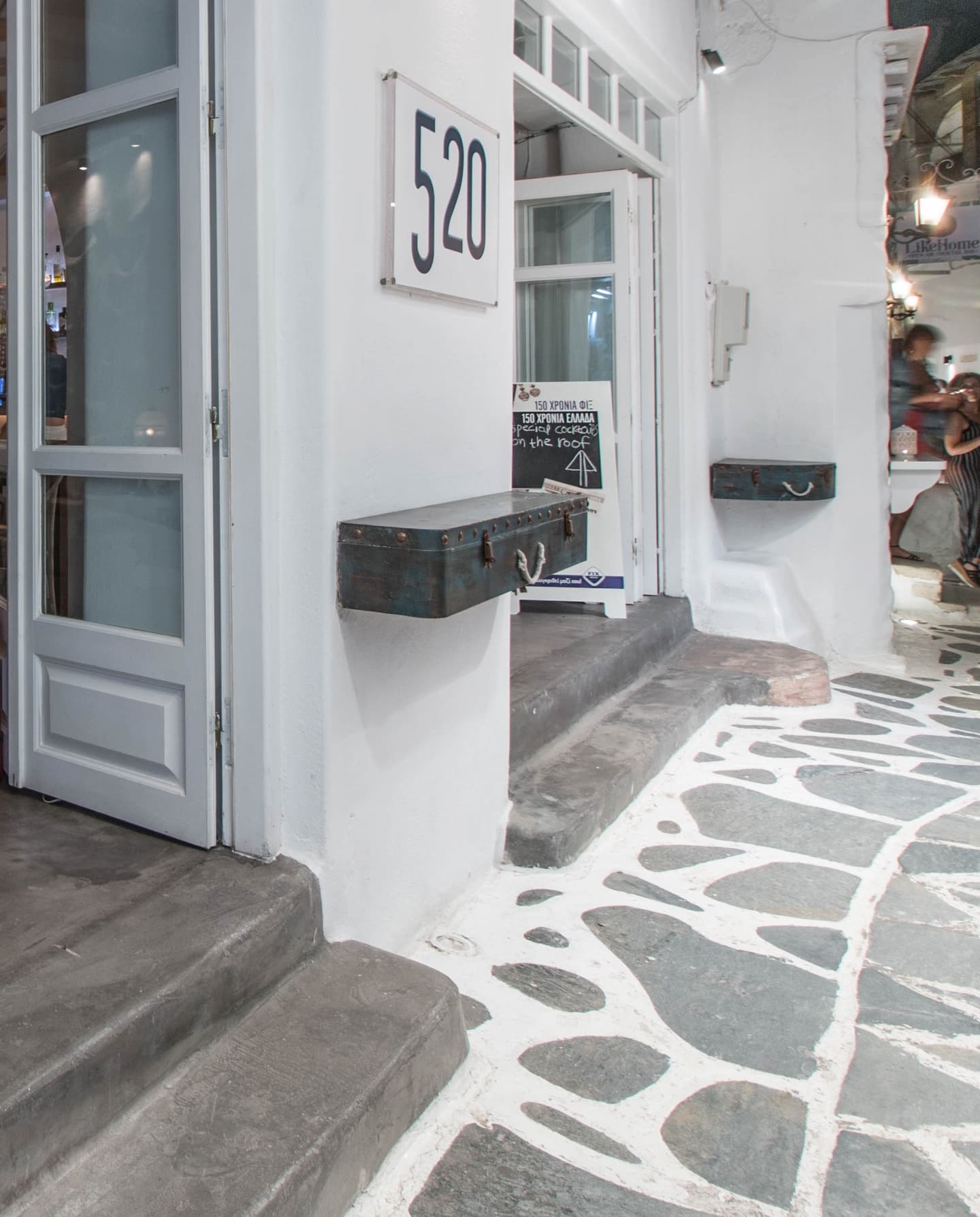 In a building dated from 1700 A.D., the 520 project is situated at the heart of Naxos. The only thing to keep in mind is that Protopapadaki street is the first parallel road from the port's coastal road.
The bar-restaurant opens every day from the morning just as the sun slowly rises.  The 520's sophisticated vibe shines through the service, the menu, and is topped up with an innovative array of cocktails.
The rooftop oasis features wooden furniture in a minimal and sleek classic Cycladic-white setting. Lounge sofas, wicker lamps and natural details create a signature boho vibe. There are no thumping beats, just gentle chatter for a quality night with sassy cocktails and modern style bites.
Stop for a classy terrace experience with a signature cocktail at hand, the Naxos port in your eyes and a view that reaches up to the old castle. With a 360-degree view, the 520 is a guarantee for a series of Instagram photos you cannot not take.
A cocktail utopia with the imprint of mediterranean cuisine
Day-to-night dining can't get dreamier than here. Our veranda overlooks the Naxos port and old-castle.
Embark on a gastronomic journey through classic-with-a-twist dishes. The 520 Premium has a rich selection of drinks and plenty of delicious fruity juices.
Here, everyone's taste is taken care of.
Not ready to leave by late afternoon? Enjoy beautifully harmonised house cocktails or vibrant greek wines while gazing at the sunset in style.
Sassy Pina Coladas, as refreshing as the Mediterranean breeze.
The 520 Premium is a truly stylish summer hot-spot to enjoy the open-air rooftop bar, and great music keeping the mood high all night long. The atmosphere is trendy yet relaxed. 
Go for alchemist cocktails or vibrant greek wines. Indulge in any of the snack bites.
Mingle with locals to swap stories. Ask them for small villages or interesting places to visit. Move your body to some tunes with panoramic views of Aegean bliss.
Oh! Don't you just love summer in Greece?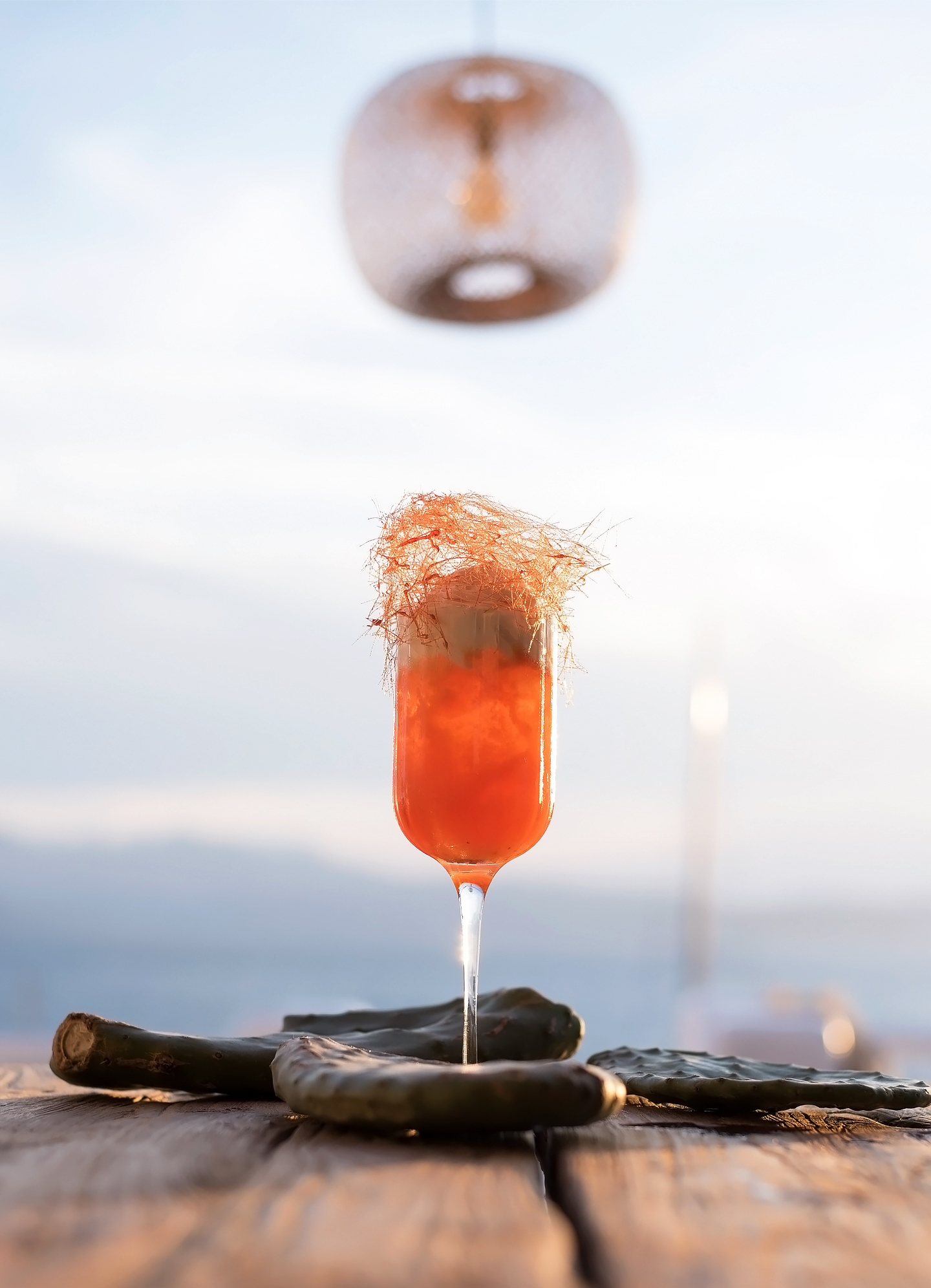 Free High-speed WIFI
Languages spoken: Greek, English
Hours: All-day service, everyday 09:00am - 03.00am
Cashless & wireless payments
Open air dining
Bar
Veranda and terrace
Accepts reservations & walk-ins
Our homemade drinks and cocktails can be made to-go
Magnificent view
Fine drinking
The best cocktail bar in Naxos
We use fresh herbs and fruits and ingredients we make ourselves
Book 520 for your birthday, your wedding and any kind of celebration
Hire a private mixologist and/or chef hire
HOW TO GET HERE? TRANSPORTATION AND PARKING
The municipal parking is a 6-minute walk to 520 and is free of charge. There is also a municipal parking lot near Grotta beach.
Chora, the main city, is connected by regular transport (KTEL) with villages and beaches of Naxos. Please check the bus schedule
The coastal road of the port is closed for all vehicles from 20:00 to 5:00
Locally sourced products for cuisine and cocktails
Farm to table raw materials, where possible
Premium single estate coffee from Handpickers Coffee Roasters